Sore t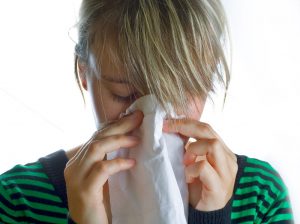 hroat, stuffy nose, itchy eyes, sneezing—is it allergy season already?
Living with allergies is simply the worst. Throw asthma in the mix and you're looking at double trouble.
If you suffer from allergies, asthma, or both, the world outside is full of your enemies: pollen, dust mites, pet dander, and more.
Unfortunately, allergens also collect inside the home. Bad indoor air quality will allow these allergens to stick around longer than they need to, making your own home an allergy trigger.
We can't control what happens outside, but we can do more to control what happens inside. In this post, we'll go over how air cleaning can help relieve your allergies.