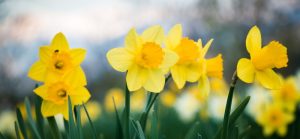 People with allergies experience spring differently from the rest of us. While we visually enjoy the blooming plants and warmer temperatures, someone with allergies faces the challenge of managing a lot of triggers that might set them off. And there is nothing that can ruin a picnic so quickly as an allergy attack. (Ants are close.)
But it isn't just the outdoor world that can present a problem for your respiratory system. Did you know that the air quality in the modern home can often be worse than the air outside? This is because all the dust, pollen, and debris that gets into the house often stays there. Thankfully, there are ways to solve this problem.
Here are some of the ways our team can help you battle your allergies and achieve better indoor air quality this year.