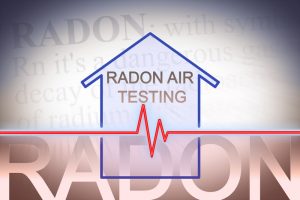 You know your ducts are clean and your HVAC system is working nicely. The house is comfortable and you have been enjoying relaxing as winter slowly gives way to spring. We don't want to ruin the mood, but we do want you to keep safe, so we want to ask you a question: with everything you've done for your home's indoor air quality, did you check for the presence of radon?
If this sounds like a somewhat scary question, it's because the idea of radon in your house isn't good. This is a gas that can sneak in through your foundation or your water supply and become trapped within your home, creating pretty bad results over time.
If you are concerned about the potential presence of radon in your home, we can help by providing radon testing in Portland and, if needed, mitigation services as well. Read on to learn more about this issue.