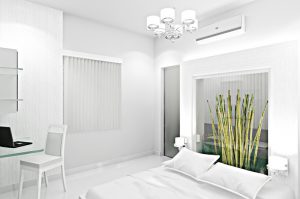 The modern home in Portland is nicely sealed up, allowing it to keep the conditioned air the HVAC system produces flowing inside the house rather than escaping outdoors. This, as you can imagine, has multiple benefits such as better heating power and energy savings. However, a sealed home does have downsides.
As you have probably guessed, with a well sealed home, there is little to no air flow in and out of the house. This is great for your comfort–mostly. The only reason it isn't perfect is because people enjoy fresh air and, let's be honest, after a while filtered air can feel too filtered.
Your comfort and your indoor air quality shouldn't have to do battle. You should be able to enjoy both at once! So when your heating system is running but you feel like you are breathing stale air that makes you question if you'd rather stand outside and shiver, consider these tips to boost your indoor air quality instead of letting your comfort levels take the hit.