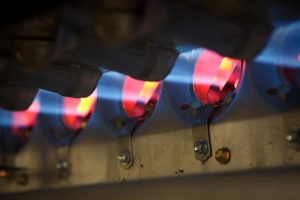 Your furnace works hard to keep you warm. No matter how new or old it is, all that effort adds up throughout the cold winter season we get here in Oregon. The extended wear and tear of running for several days, weeks, and even months at a time leads to the need for maintenance and, inevitably, repairs.
There is a variety of repair needs that your furnace may require. They can range from simplistic (a filter change) to the complicated (a broken fan). The key when you realize you need a furnace repair in Beaverton, OR is to reach out for help from a trained HVAC technician sooner rather than later.
With all that said, we do want to discuss one repair need in particular that you should be more aware of. While no repair should be put off, this repair in particular is one that should be addressed ASAP, no if's, and's, or but's about it!