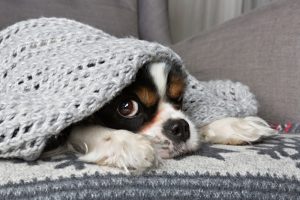 Keeping your home warm through winter and spring is an important goal when you live around here. To do that you need a strong system for heating in Portland. Chances are you already have a heating system in your house now that you rely on heavily when the temperatures drop. But what do you do when that heater finally gives out?
It may not happen right now, but every heater will need to be replaced at some point. It is worth it to have an idea of what your options are for your next heating system. You want to make sure that you choose the best one for your home's needs, after all.
Here are some of the options you should consider when the time comes to select your new heating system.
What Are My Heating System Options?
If your heater breaks down and you need to replace it, you should know that you have more than one option available to you. It is important to consider all the systems options you have so you can choose the one that suits your home needs best. Don't just go with the same system you had before.
Gas Furnaces or Electric Furnaces
Furnaces are powerful heating systems that many homes throughout the country rely on every winter. These systems heat air using natural gas or electrical resistance. The air then pumped into the home through the ducts. Modern furnaces are made to be as efficient as possible, with some of them offering mind-blowing 98% efficiency ratings (AFUE). If you are hoping to enjoy heat provided by a furnace, your choice between natural gas or electrical systems may be based on whether or not you already have gas lines and how expensive electricity in your area is.
Heat Pump Mini Splits
Heat pump mini splits are another effective and efficient option that can provide you with comfort throughout your home. Heat pumps use heat transfer to accomplish their goal. This allows them to use less energy than a standard furnace might. As long as you have ductwork and electricity you can use your heat pump all winter long to keep warm as long as you aren't faced with frequent temperatures that are below freezing.
Ductless Heaters
Ductless heaters are another type of heat pump system. The key distinguisher of course is that they do not require ductwork to heat your house. The need for ductwork is replaced by lines for refrigerant and condensate instead. Ductless heaters are going to be ideal for anyone dealing with smaller homes or older homes that cannot accommodate ductwork.
Still not sure which heating system is right for you? We can help. Our team is happy to work with you to determine the comfort needs of your home in order to pair you with the best heating system possible.
Please call Sydni, our Office Extraordinaire, to schedule your next appointment! We will take care of you from there! The Clean Air Act provides free estimates for new system installations and replacements.
Tags: Heating, Heating Replacement, Portland