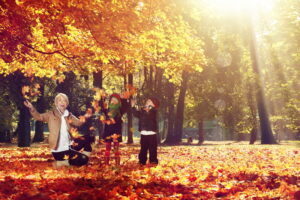 The fall season is here and many of us are excitedly decorating and preparing our homes for Halloween and the holidays that are soon to follow. We are also getting ready for chillier temperatures and the opportunities it brings to settle in with a good TV show, a hot cup of tea, and a cozy blanket. However you are preparing for this season, there is one thing that you shouldn't forget to take care of: heating system maintenance.
Maintenance that is performed by an HVAC contractor in Milwaukie, OR can often be what makes or breaks your comfort this season and beyond. That is why now is the best time to get this service taken care of. After all, who doesn't appreciate the great benefits that a tune-up provides?
What Are the Perks of a Yearly Heater Tune-Up?
Didn't know that maintenance created noticeable benefits for your heating system? Don't worry, you aren't the first and you won't be the last. That's why we always love the tell people about these benefits.
Increased safety for your home. When you have a trained contractor come by to perform maintenance on your heating system each year, it reduces the potential for safety hazards to develop. Whether it is a crack in the heat exchanger that is prevented or electrical components that are saved from degrading, a tune-up will help keep your home safe by keeping your heater in good condition.
Better energy efficiency. Without regular maintenance, your heating system is going to lose a certain amount of its energy efficiency. Thankfully, if you do schedule a tune-up, this can help to keep your system performing with better efficiency than it would otherwise.
Improved heating comfort. A heater that doesn't have to do battle with loose parts, a clogged filter, or a bad blower motor belt, is one that will operate much more effectively. This means your system will be able to better warm your home this fall and through winter too.
Lower energy bills. When your heater isn't struggling against a variety of inefficiencies, it won't need to draw in any extra energy to keep your home comfortable. This means you won't have to deal with any spikes on your monthly bills either.
Longer system lifespan. Maintenance also has the unique ability to reduce the impact of wear and tear that regular use brings. This, in turn, can help your heater last longer than it would otherwise. Delaying the time until your replacement service is a great thing!
When you need a professional technician to perform your heating maintenance service, you can turn to the team at The Clean Air Act. We have the training and expertise necessary to keep your heater in prime condition so you can enjoy reliable comfort this season and beyond.
Please call Sydni, our Office Extraordinaire, to schedule your next appointment! We will take care of you from there! Turn to The Clean Air Act team for all of your services in the greater Portland Metropolitan area and beyond.