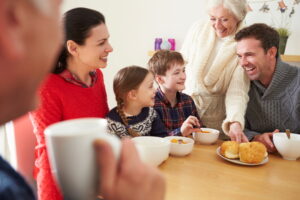 The Halloween decorations are coming down and the snuggly decor that is meant for fall and winter is being pulled out. We are all preparing to settle in for the coming months of cold, wet weather with the hopes of seeing some of our loved ones in the near future too.
Whether you are spending the next few months with your immediate family or you have loved ones coming from out of town for a long-overdue visit, you'll want to make sure that your home is as warm and welcoming as possible. To do that, you have to make sure that your furnace is in prime working order. We can help with that by offering expert diagnostics and repairs when issues pop up.
How to Tell Your Furnace Has a Problem
We can tell you all day that keeping your furnace in shape is as simple as giving us a call. However, we also know that you aren't likely to make that call unless you realize something is off with your furnace's operation. Here are some warning signs that will let you know it is time to call in the pros to help your heater:
Your furnace makes a lot of noise when in use. Furnaces can come with some intriguing noises when they run, but they shouldn't be "noisy." When your furnace makes a racket of sounds like rattling, banging, booming, clanging, and more, contact a pro for help.
You can't seem to get your home warm enough. Let's say you turn your furnace on in the morning to take the chill out of the air only to discover that things are still cold by the time noon rolls around. This is an indicator that your furnace is having trouble doing its job and may need repairs.
Energy bills are getting excessively expensive. When you run your furnace, it shouldn't end up costing you an excessive amount of money. While your utility bills will fluctuate with the use of your heater, big spikes in your bills are a sign of trouble.
You smell something strange when running the heater. Does it smell like something is burning when you run your heater? Or maybe you've noticed a lingering smell of gas while the furnace is operating? In either case, you should turn your system off and contact a pro for repairs. These can be issues that affect both your comfort and your safety!
The airflow is weaker than usual. Last but not least, reach out for repairs when the flow of air from your furnace is weaker than usual. It might be something small like a filter that needs to be replaced or it could be a bigger issue like a broken blower fan. Trust the experts to resolve the problem.
Contact the pros at The Clean Air Act when you need furnace repair in Portland. We are the experts you can trust with your home comfort and safety. Please call Sydni, our Office Extraordinaire, to schedule your next appointment! We will take care of you from there.
Tags: furnace, Furnace Repair, Portland