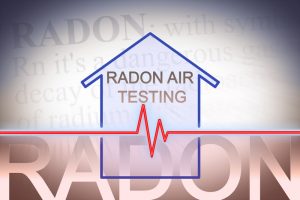 Do you live on the fourth floor of a building? No? Then you might want to pay attention. Radon is the number-one cause of lung cancer among non-smokers, according to the EPA, which is reason enough to be up to date on your radon testing. But how your home is built and how the radon mitigation is installed is what really dictates how susceptible you and your family are to the harmful effects of radon. Whether you just moved, your living patterns have changed, or you haven't had a radon test in recent memory, it is always good to be vigilant and schedule a test as soon as possible.
The EPA is exact about both the detriment radon can have on your health and the circumstances in which you should run a radon test. Not only that, but when these tests show results, it can be a little terrifying. That's why it is so important for you to be informed about radon testing and mitigation in Portland, OR, so you can decide what's safest for you and your family.
When Is a New Test Needed?
According to the EPA, no matter what the results were on your previous radon test, it's a good idea to take a new test if the following applies to you:
Previous radon checklist items were not met.
The last test was more than two years ago.
Your home has undergone renovations or alterations since the last time you tested.
You're planning on spending more time or living in a lower level of the house, such as a basement.
So basically, even if your home has checked off all these lists, every two years is a good estimate for when to reschedule your next radon testing—especially if you've had problems with radon in the past.
Where Radon Comes From
Radon-222 is the result of uranium decay in the soil underneath your house. Even though these elements are naturally found in almost every type of rock, soil, and water, the sheer amount of radon depends on the chemistry of the soil on your property. Radon levels in the soil could range from a few hundred to many thousands of pCi/L (picocuries per liter) that eventually leech into the air. This is where the real harm is done, where the wealth of biological and epidemiological evidence worldwide has concluded that radon is an awful carcinogen when exposed to the human lung.
How Does Radon Testing Help?
Radon testing can inform you that you need radon mitigation right away. Some mitigation techniques prevent radon from entering your home in the first place, while others reduce the already present radon levels. Our technicians at The Clean Air Act Inc. can help you decide the best way of mitigating the radon in your home at the most affordable price. Your health and the health of your family might be on the line.
Please call Sydni, our Office Extraordinaire, to schedule your next appointment! We will take care of you from there!
Tags: Portland OR, Radon, Radon Testing, Radon Testing and Mitigation