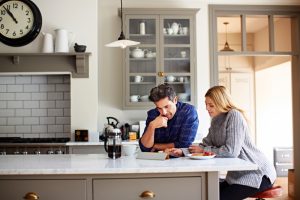 If you've been trying to get through our many cooler months with a space heater and some heavy layers, it is high time that you made the leap to schedule a heating installation in Portland. The main question you will need to ask yourself is what type of heater will work best for your home.
Your first option is likely to be a furnace. Furnaces are great systems for keeping homes in the Portland area nice and warm, no matter what the weather throws our way. Unlike the furnaces of yesteryear that used wood or coal, today's units are able to use more efficient means to create heat. That means, if you are going to opt for a furnace, you get to choose between a natural gas or electric model.
Which is Better: Natural Gas or Electric?
Many people will try to make the decision of which type of furnace to get based on which source of heat creation is "better." The truth is that this is entirely dependent on your needs and your area!
Here's the deal: both natural gas furnaces and electric furnaces are going to be energy efficient. Modern units are always built to operate with the best possible efficiency. That means your choice is going to come down to your preference and, well, pricing.
When to choose an electric furnace: Do you already have a natural gas hook-up in your home? If not, are you willing to have one made? Unless you have a pre-existing connection for natural gas in your home that can be expanded to serve a furnace, an electric furnace may be a good option. The key factor to consider here is how expensive electricity is in your area. If the price is too high, running your electric furnace may prove to be a bit too expensive. However, if electricity is on the more affordable side, an electric furnace can be a great choice for you.
When to select a natural-gas furnace: If you already have other appliances in your home that use natural gas and won't need to have a line added to your home, a natural gas furnace is going to be the best option. While some people may not realize it, natural gas is an eco-friendly and energy-efficient fuel source, so if you have the option, make the most of it.
We Handle Furnace Installations
Whether you select a natural gas furnace or an electric one, one thing will be the same for both situations: you must have the installation performed by a trained professional. If you are looking into getting a furnace installed in your home anywhere in the greater Portland Metropolitan area, The Clean Air Act can provide you with the expert service you need. We will make sure the job is done in a timely manner so you can enjoy an optimally warm home this season and beyond.
Please call Sydni, our Office Extraordinaire, to schedule your next appointment! We will take care of you from there! You can rely on The Clean Air Act to get your heating system services taken care of.