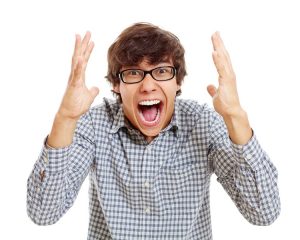 There are many different ways that a furnace can malfunction. But a furnace that fails to start is probably the easiest to understand.
A furnace that turns on but doesn't deliver hot air is something that's hard to test and diagnose. Meanwhile, a furnace that turns off and on without thoroughly heating the home is another set of potential problems on its own.
If your furnace doesn't turn on at all, there's a good chance that it can easily be fixed by restoring some connections or having a quick maintenance check performed. Allow us to explain…
Thermostat Problems
Before you go opening up your furnace cabinet and trying to diagnose the problem (which we highly do not recommend you do, by the way), consider that the issue might actually be with the thermostat. After all, the thermostat is the main control center for the furnace; any failure in the thermostat will translate into a malfunction for the rest of the HVAC system.
There are many times we've provided our furnace services in Portland, OR, just to find that it was due to a simple thermostat issue. Make sure that the thermostat is connected properly and programmed properly.
Electrical Issue
Has your furnace blown a fuse? Try checking the electrical panel and any secondary panels connected to the furnace. The circuit may have tripped and will need to be switched off and back on. Newer electrical systems don't use fuses, but if your home has some, check to make sure there aren't any that need to be replaced.
Another common electrical issue—one that sounds too simple to be true—is that the furnace's power switch is off. Depending on how it was installed, the furnace's power switch might look like an ordinary wall switch; someone may have turned it off by mistake.
It's also possible that the furnace's front panel wasn't put back in place properly. As a safety measure, the furnace won't operate unless the panel is securely locked in place.
Pilot Light Troubles
If you're using a modern furnace, you shouldn't have a pilot light at all. However, furnaces are built to last, so it's very possible you still have one of these models.
That all being said, startup issues might be caused by a pilot light that has gone out. You simply need to relight the pilot light to get it running again. But, if your pilot light keeps going out and you have to relight it, it's time to call for repairs. There might be too much dirt in the components that are causing it to malfunction.
Air Filter Needs Replacing
If an air filter is full of dust and dirt and hasn't been changed, it can wreak all sorts of havoc on your HVAC system. If the filter gets dirty enough, it can actually prevent the furnace from starting or from staying on for more than a few minutes. The air filter should be replaced every one to three months—the exact number of months can differ, so we suggest checking it once a month at the least.
Can't figure out the reason for your furnace troubles? Contact The Clean Air Act today to schedule service.