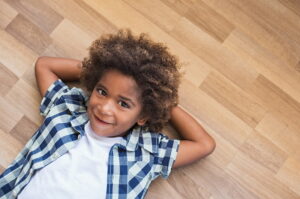 It's a New Year and that means starting things off with the best of intentions to fulfill goals that improve our lives and livelihoods. While that goal to visit the gym every day may prove to be a little tougher to achieve, we want to give you some resolutions to add to your list to improve your approach to your heating in Beaverton, OR. Adding and fulfilling these new heating habits to your list of goals is going to be easier than you may think. This is especially true because the end result is better comfort in your home for a lower cost!
5 Heating Resolutions to Make for 2021
Ready to enjoy great home heating without a high bill? Great! We want to help you out. Check out these habits that can improve how you heat your home without driving up bills.
Keep your thermostat settings on the lower side. We know this might sound insane but hear us out. Even a mere 10 to 15° increase from the temperature outdoors can feel plenty comfortable. Driving up the number on the thermostat as high as it can go is only going to make your bills worse and add stress onto your heater that it doesn't need.
Make sure those doors and windows are closed. A breath of fresh air is nice but it won't do much to keep the house warm this winter. Keep your doors and windows closed so the warm air your heater creates stay inside where it belongs!
Layer up. Now is the time of year for warm sweatpants, big sweaters, and fuzzy socks. You shouldn't need five layers to stay warm, but layering up can help you feel warmer which will help to reduce the demand on the heater.
Schedule maintenance services. Has your heater had maintenance done already this winter? If it hasn't, make sure to get that tune-up taken care of. This can help reduce wear and tear on the heater which will increase its efficiency and effectiveness too.
Check the heater's air filter. The filter for your heater is meant to protect it from the ravages of dirt and other airborne debris. You want these air filters to be able to do their job well though so it is important to resolve to check and change out the heater's filter every few months. If you have a reusable filter, make sure to clean the filter off every few months too.
The way you approach heating your home is important because it can make a difference for your comfort and your bills. Poor habits cost more! That is why we want you to know about these helpful habits that you should add to your regular patterns. Incorporating better habits into your regular heater use is going to improve the way the system works and can even help it last longer. If something goes wrong with your heater though, don't hesitate to reach out to us for your heating services.
Schedule your heating services with The Clean Air Act. Please call Sydni, our Office Extraordinaire, to schedule your next appointment! We will take care of you from there!