Duct Cleaners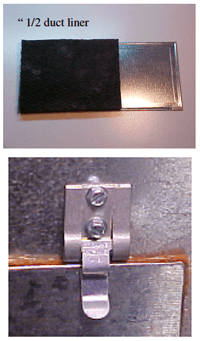 Thank you for the opportunity to serve your duct cleaning company. We do understand that when you finish the job it is a representation of your company and you the duct cleaner yourself. We are offering duct access cover plates at a great price . We have many sizes to fit your needs to pick from. Custom sizes are only a phone call away.
PN# BO6X6: 6"X6"
PN# BO8X8: 8"X8"
PN# BO10X10: 10"X10"
PN# BO12X12: 12"X12"
PN# BO14X14: 14"X14"
PN# BO6X12: 6"X12"
PN# QRP4–1: Door latch one set
PN# QRP4–10: Door latch ten sets
Shipping and Handling – $30 per order. *Shipping and handling will be refunded for online orders of 10 or more.
Customers will receive the refund when the items ship.
Orders of 10 or more placed by phone, fax, email or mail will have free shipping.
---