Adjustable Rail Coil Doors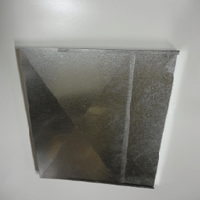 This is our easy slide door no trying to make a door on the job sight again. With three heights 20", 26" and 30" and one adjustable width from 13"to 25" And Made from 26ga metal. Contractor will need to cut a hole for line set and drain.
PN# CD120: 20"
PN# CD226: 26"
PN# CD330: 30"
Shipping and Handling – $30 per order. *Shipping and handling will be refunded for online orders of 10 or more.
Customers will receive the refund when the items ship.
Orders of 10 or more placed by phone, fax, email or mail will have free shipping.
---