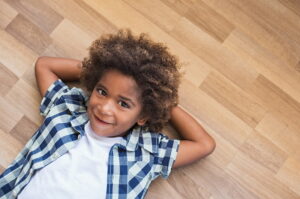 At this point in the year, it is still clear that our heaters are highly important to our homes. Snow, rain, and cold temperatures would combine forces to make life indoors pretty unpleasant otherwise.
Our team wants to make sure that you can keep your heating system in prime condition whenever you need it. We make sure to provide each and every heater service in Gresham, OR so that you only have to go to one place to find the assistance you need.
Here are the comprehensive heating services you can count on The Clean Air Act for.
Maintenance
If you haven't ever gotten a tune-up for your heater before, you should start making a habit of it. Start today by contacting us for an appointment!
While maintenance may feel unnecessary, it actually helps save you in the long run. It saves time, money, and energy. This is because it helps to reduce the impact that wear and tear will have on your system, improving its effectiveness, preventing efficiency loss, and reducing repair needs. Maintenance can help prevent and minimize trouble, making it easier to enjoy a warm home.
Repairs
While heater maintenance is helpful in preventing a majority of the issues your system could run into, it won't prevent all of them. That's why we also offer heating system repairs. With our help, when trouble does pop up for your heater, you have an easy way to get it resolved—let our technicians handle it!
Make sure you reach out to our team for heating repairs when you notice any of the following warning signs:
Odd sounds: Rattling, screeching, hissing, and buzzing are all indicators of trouble.
Bad smells: The smell of burning electrical parts or rotten eggs both indicate big heater issues.
Short cycling: A heater that turns on and off in shortened intervals is one that is struggling to do its job and costing you more money.
The sooner you reach out to a professional for your heater repairs, the better. Our team works with gas and all-electric furnaces, along with heat pumps and ductless systems.
Replacement
Last but not least, we know that no heater is going to last forever. That's why our team makes sure to provide replacement services for your system as well. We can help you figure out if and when your heater is ready to retire. Then we will work with you to select the best heater to meet your home's needs.
We also make sure to take care of all of this in a timely manner. We know that, when the cold weather hits, you'll need a new system in place ASAP. Whether you are choosing a furnace, heat pump, or another kind of heater, we will make sure to have it set up and operating quickly.
We don't just promise to provide comprehensive service, we deliver it! Whatever you need to keep your home warm, our team can help.
Please call Sydni, our Office Extraordinaire, to schedule your next appointment! We will take care of you from there! Schedule your heating service with The Clean Air Act.
Tags: Gresham, heater service