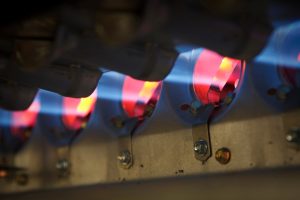 So, you've noticed that the chill in the air is getting to you lately and that it's time to invest in a new heating system. The question you are faced with now is how do you know which one to buy and install? Our team can help you answer this question and get the job done.
In this blog article, we'll share tips on how to choose the right heating system for your home. We cover what the options are and what factors to consider for your home.
What Are Your Home Heating System Options?
To choose the right system, you first have to know what the options are and which is best suited for your home. These options usually include a furnace, a heat pump, and a ductless system.
A Furnace
The furnace is the most common heating system in the United States. It works by sending hot air through ducts to heat up rooms in your home.  The heat can be turned on or off with a thermostat that monitors the temperature in your home. Furnaces can be gas-powered or can be all-electric.
Heat Pump
A heat pump works by extracting heat from one area and transferring it to another. This process works through the use of a refrigerant as a heat transfer medium. Heat pumps can be expensive to install but they're still one of the more energy-efficient ways you can keep your home warm. They are certainly worth the investment.
Ductless Heat Pump
This functions similar to the traditional heat pump, except it operates without ductwork. This system is ideal for older or smaller homes that don't have ducts. They are much more efficient than traditional furnaces because they use heat transfer as well and can be run individually too.
What Factors to Consider
So, you've been given the options and now you need to select one that suits your home. When you are speaking to the specialists about what system to choose, it's important you share the following with them:
How many doors and windows do you have in your home?
Do you have existing ductwork and if so how extensive is it?
What is the square footage of your property?
What Fuel Source Is Available?
Another important factor to discuss with your heating specialist is what fuel source you have available in your home. Do you have natural gas or only electricity, or both? This will help guide the team tasked with providing a heat source in your home to choose the perfect system for your needs.
When it comes to installing a heating system in your home, it's important you speak to the specialists. A reliable home heating company will make sure you choose the right system for your home, and that you don't pay for more than you need.
If you need help with your home heating in Gresham, OR, we've got you covered. Please call Sydni, our Office Extraordinaire, to schedule your next appointment! We will take care of you from there!