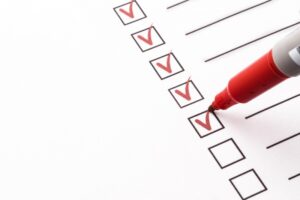 Maybe your heater is on its last legs and you're starting to explore your replacement options, and that's what brought you to this post. There are a lot of options to consider! We can't tell you which one is the right choice for you in a blog post without hearing about your specific circumstances or seeing your living space. But what we can do is inform you of your choices, and another thing we can tell you with certainty is that when you need quality, professional Beaverton, OR heating services, you needn't look any further than The Clean Air Act!
Read on as we uncover five heating systems you can choose from.
1. Furnaces
Furnace systems are still the go-to for many homeowners throughout Beaverton and beyond, and for good reason. Today's models have a higher AFUE (Annual Fuel Utilization Efficiency) ratio than ever before, with some of them as high as 98% efficiency! You can use a furnace whether you use natural gas or electricity to heat your home. We can help you find the perfect furnace, properly size it for your home, and make sure it's installed correctly so it will give you worry-free service for the years to come!
2. Heat Pumps
Heat pump systems are set up much like central split-air conditioners. Split air conditioners, which have a single outdoor unit and a single indoor unit, draw in heat from your indoor air, and through a refrigerant circulation process return chilled air back into your living space. The difference between a heat pump and a central air conditioner is that in a heat pump the refrigerant process can be reversed. This allows a heat pump to efficiently heat your home, as it transfers heat rather than generates it.
3. Ductless Heating Systems
Ductless heating systems operate on heat pump technology, meaning they can both effectively cool and heat your home. The difference with these is that they actually have multiple indoor air handlers (up to four per outdoor unit) and do not have ductwork connecting these air handlers to the outdoor unit. They're highly versatile, allowing you to heat and cool the rooms in your home by zones, since each air handler has its own thermostat.
4. High-Efficiency Small Ductwork Systems
Ductless systems are great for homes that don't have a lot of room for bulky air ducts. However, they are a bit pricey to install. So what if you want a ducted system but also want great efficiency? Then a high-efficiency small ductwork system may be perfect for you!
5. High-Velocity Heating Systems
While traditional forced-air heating systems require bulky ductwork and sometimes aren't as efficient as they could be due to the limitations of your home's setup, high-velocity heating systems resolve this problem. How? By working with small, flexible ducts or tubing that can be squeezed between floorboards, walls, or ceilings throughout the home. There are many benefits to this setup, which we're happy to discuss with you!
Please call Sydni, our Office Extraordinaire, to schedule your next appointment! We will take care of you from there! Proudly serving the greater Portland area for over 20 years.