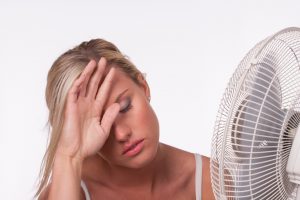 The heat of summer is fast approaching. This is great news for those of us looking to catch up on last summer's missed outdoor adventures. After you return from those adventures, you probably want to enter a home that is a nice cool haven from the heat. This is going to be tough if you don't have an air conditioner or if your current one isn't operating.
Don't force yourself to sweat your way through summer. Instead, reach out to our team to help with your air conditioning installation in Oregon City, OR so you can enjoy a working system to keep you comfortable.
What Are Your AC System Options?
Whether your need to replace an old AC unit, or you are looking to finally install one in your home, you will need to know what your options are. You need to make sure you have an air conditioner that will suit your specific needs and home situation the best.
A central air conditioner: Central air conditioning systems are some of the most common because they're been around for a long time. Today's units are powerful and far more energy efficient than their predecessors. These are a great fit for anyone who would like to stick with a central AC unit or would like to install one for even whole-home cooling.
A heat pump mini split: Maybe you need both an AC and a heating unit in your home. With a heat pump, you can enjoy year-round comfort because this system can switch the direction the refrigerant in it flows to either pull heat out of the home or pull it in. And it is highly efficient and effective at doing all of this!
A ductless system: Do you have an older home or a smaller home like a studio apartment that can't accommodate ductwork? Not to worry—you do still have an option! Ductless air conditioners are a type of heat pump that provides comfort without needing to use ductwork. This also makes them easier to install and maintain.
Have a Professional Do Your Installation
So are you in the market for a new air conditioner or a replacement for your older system that has finally given up the ghost? If so, make sure to come to a professional to perform the replacement or installation. Whether you are getting a central air conditioner or a ductless system, you need a professional to complete the job properly. An amateur or a DIY installation attempt is far more likely to result in an improperly installed system that ends up needing more repairs and has a far shorter lifespan.
When you need help getting set up with a new system, you can turn to our team for the expert services you need. We can even help to assess your needs and pair you with the best system possible.
Please call Sydni, our Office Extraordinaire, to schedule your next appointment! We will take care of you from there! You can come to The Clean Air Act for all of your home comfort needs.