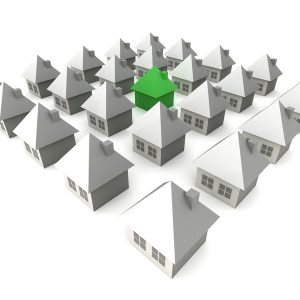 There is always room to improve our habits and a reason to improve our home efficiency. Even if you have a highly efficient AC system, there are things that you can do to help improve the efficiency of your system and your home overall. You deserve to enjoy an efficient AC that can cool your home reliably without creating huge energy bills or burning itself out early. We want to give you some tips to help you achieve that balance.
7 Habits to Boost AC Efficiency This Summer
Here are some ways to increase the efficiency of your AC this summer and keep yourself a little cooler in the long run without a higher cost.
Keep things dark indoors. We all love our fair share of natural sunlight, but don't forget it comes with a lot of heat. Keeping the curtains drawn and blinds closed during the day can help temperatures in the house stay lower, which makes it much easier to keep cool.
Use fans to feel cooler. If you feel cooler overall, you can likely turn up the temperature setting on the AC. One way to help yourself is to use the fans in your house. While a fan cannot create cool air, it can help your body evaporate sweat which makes you feel cooler.
Avoid using the stove or oven. Now is not the best time to break out the baking supplies. Try to avoid using the stove or the oven on hotter days to reduce the amount of heat in the house. Now is the right time to enjoy your own handmade charcuterie board with fresh fruits, veggies, dips, and more.
Change your AC filter. The filter for your air conditioner is there to keep dust and debris out of the internal mechanisms of the system. During seasons of regular use, it is best to change out this filter every one to three months to ensure the airflow into the AC system is both clean and strong.
Drink lots of ice water. OK, we know that drinking ice water doesn't help your AC directly, but this is another way to keep yourself cooler, which will ultimately allow you to require less effort from your AC. Plus, staying hydrated is great for your health!
Keep your thermostat setting reasonable. If at all possible, attempt to keep the setting on the thermostat between 75 and 78°. According to the US Department of Energy, this is the ideal temperature setting for optimal efficiency without sacrificing comfort.
Schedule AC services with a professional:  Last but not least, don't forget to work with a professional technician to care for your air conditioning in Beaverton, OR. From the initial installation to maintenance and repairs, a trained professional like the ones on our team can ensure your AC performs as optimally as possible.
When you need expert service for your HVAC system, make sure to come to a team known for its top-notch workmanship and customer care.
Contact The Clean Air Act to schedule your next appointment.
Tags: Air Conditioning, Beaverton