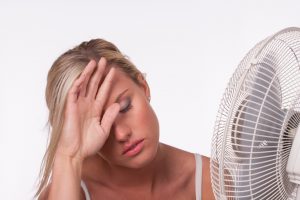 You need to have a powerful and dependable air conditioner to get you through summer. This is especially true this season as there is a record heatwave predicted to hit our country. This last weekend we already got a taste of it too!
If your air conditioner has a problem that needs to be fixed, now is the time to address it. You can turn to The Clean Air Act for your AC repair in Clackamas, OR. All you need to do is let us know if and when you need help! Here are some of the symptoms to be on the alert for that will let you know when there is a problem with your air conditioner.
5 Indicators You Need AC Repairs
Have you noticed that your AC unit isn't working quite right? If you've noticed any of these issues, make sure to reach out to our team for service.
The system has gotten noisy: Your air conditioner shouldn't emit much noise beyond a whoosh of air while it is operating. If you are instead picking up on a variety of noises such as rattling, screeching, humming, bubbling, or other sounds, it is likely that your system is struggling.
You notice hot spots throughout the house: Have you walked through your home and noticed rooms or certain areas that aren't cool? These hot spots are a sign that your AC is struggling to get even cooling throughout the house, likely due to problems in your ductwork.
The airflow from your AC is weaker: Maybe the temperature of the air coming out of the AC is correct but the airflow itself is weak. Weak airflow is a sign that there is a problem somewhere in your AC such as a broken fan blade or a clogged air filter.
Your energy bills are getting more expensive: Have you noticed that your energy bills are on the rise and have continued to worsen even if you are using your AC less? This means your system is truly struggling to produce the cool air that you need and is eating up more energy in order to get by.
The system is short cycling: When your air conditioner starts to struggle it may also start to short cycle. This refers to shortened or interrupted cooling cycles which can ruin your comfort and seriously strain your system over time. If your AC only runs for a few brief minutes before turning off and then boots right back up to try again, it is short cycling.
These are just some of the potential issues that may arise to alert you to a repair need. No matter what the symptom is that you notice, the response should be the same: contacting a professional to get things back into working order. Our team is here to provide the repairs you need when you need them.
The Clean Air Act is here to help keep you cool this summer. Please call Sydni, our Office Extraordinaire, to schedule your next appointment! We will take care of you from there!