An annual tune up of my furnace was performed. House call costs $60, each half-hour of service is $28. My furnace was very, very dirty so two hours were spent on it. I am confident that my furnace is in great shape now.

- Portland Customer, Oct. 17, 2005
Schedule a Service or
Book a Sales Appointment
Book Online and Save $10
Portland, OR Heating and Air Conditioning Services by The Clean Air Act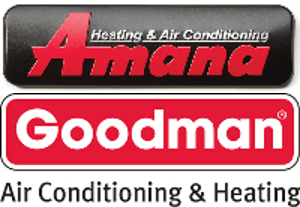 The Clean Air Act Inc. is a full service heating and air conditioning company serving the greater Portland, OR area including Beaverton and Gresham.
We remain dedicated to providing the highest level of customer service, expertise and quality workmanship to our client base, as we have for over a decade. Our standards are of the highest quality for good reason — they have to be. The health and safety of our customers depend on it.
From routine repairs and maintenance to emergency service to expert equipment installation and replacement, The Clean Air Act Inc. is ready to meet all of your needs and surpass all of your expectations for heating, air conditioning, indoor air quality and duct cleaning service in Portland, OR.
Contact The Clean Air Act Inc. today!
March 5, 2014
The air handler is an essential component for any forced-air heating system. The blower fan in this unit does the job of distributing the air from the HVAC cabinet and sending it into the ductwork toward the vents, maintaining a continual airflow. In heat pumps and air conditioners, the air handler also contains the refrigerant coils necessary...
February 26, 2014
How clean is the air in your home? Before you answer, think about how much dust develops around the rooms in your home and how often you need to clean it. Whenever you wipe off a thick accumulation of dust from a shelf or countertop, consider that this debris was floating around in your home's air, cycling through your ventilation system.