This is a great company to work with and I hope you give them the opportunity to do business with yours as well.

- Roberta B., Aug. 2006
Schedule a Service or
Book a Sales Appointment
Book Online and Save $10
Portland OR Heating and Air Conditioning by The Clean Air Act Inc.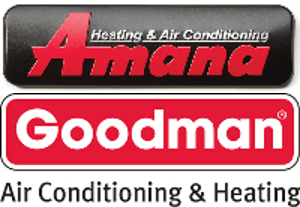 The Clean Air Act Inc. is a full service heating and air conditioning company serving the greater Portland, OR area including Beaverton and Gresham.
We remain dedicated to providing the highest level of customer service, expertise and quality workmanship to our client base, as we have for over a decade. Our standards are of the highest quality for good reason — they have to be. The health and safety of our customers depend on it.
From routine repairs and maintenance to emergency service to expert equipment installation and replacement, The Clean Air Act Inc. is ready to meet all of your needs and surpass all of your expectations for heating, air conditioning, indoor air quality and duct cleaning service in Portland, OR.
Contact The Clean Air Act Inc. today!
May 16, 2013
During the heat of summer, you are going to need to be able to count on the great performance of your air conditioning system. If you are not completely satisfied with the performance of your air conditioning system, you do not need to completely replace your air conditioner.
May 6, 2013
Scheduling your Portland, OR air conditioning installation, repair and maintenance services is an important step in ensuring that you are able to keep your home comfortable one even the hottest days of the year. Of course, even the best air conditioning services cannot make an inferior product operate outstandingly.