Portland Heaters and Heating Services by The Clean Air Act Inc.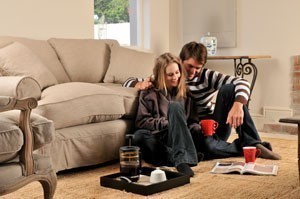 Whether you're in the market for a new heater or you find that your existing heater fails to provide sufficient warmth and comfort to your home, we can oblige you with outstanding customer service and workmanship. Our heating services are extensive, to say the least. Give us a ring to learn more about what we can do for you. Contact us today!
Are you looking for a new heater? The Clean Air Act Inc. installs and services a variety of home heating systems throughout the greater Portland, OR metropolitan area.
Choosing the Right Heater or Heating System for Your Home
Considering just how many options there are on the market today, finalizing your decision regarding your new heater can be difficult to say the least. You don't have to go it alone, however. We can guide you every step of the way, from selecting a heating system to making sure it's the right size to integrating it perfectly into your household. Let us provide a heating solution for you.
We Offer Professional Heating Services in Portland
When it comes to taking care of your heater, you need to focus as much on the maintenance of your heater as you do on its initial installation. Fortunately, you don't have to worry about calling multiple heating contractors. Our services include a wide range of system makes and models as well as services. Our trained and skilled heating technicians have got you covered.
Heating Systems Installation, Maintenance, and Repair
If you want to make sure that your new heater is in excellent working condition, then just let us know. We offer a number of different options when it comes to heating installation, so don't hesitate to get in touch with our team today.Taking care of heaters is what we do best. We can also provide you with heating maintenance so that your system operates efficiently and effectively for years to come. You only have to contact our heating specialists. Every heater breaks down at some point, and it's critical that yours be restored by a trained professional so that you can be confident that the job is done properly. Our heating repair service is exceptional.
Other Heating Services
If you want to make certain that your heating and cooling is delivered efficiently year–round, then we can find you a heat pump that is appropriately sized and that works well for years. We install and service heat pumps.
Ductless Heating System – In addition to conventional ducted heating options such as furnaces and heat pumps, we also provide our customers with ductless heating systems. We can make sure that yours is correctly installed and serviced at all times.
Furnaces – The furnace remains one of the most common types of heating system, and it's not without good reason. This type of heater works by heating your indoor air directly to ensure that warmth and comfort are distributed quickly throughout the household.
Air Handlers – The air handler is one of the major components of any heating system, and we can make sure that yours is appropriately sized and fully integrated into your home. Call us today.
Geothermal Heating – Geothermal heating is a wonderful way to drastically improve your home's energy efficiency. Let us find you a geothermal system that matches your home and your budget. We also service geothermal systems.
Infrared Space Heaters – Supplementing your heating system with infrared space heaters can do wonders for your comfort and convenience during the winter. We use only high quality equipment, and we can make sure that you have what you need.
High Efficiency Small Ductwork Systems – Whether you live in a historic home or want to avoid bulky ductwork, you don't have to forego comprehensive heating systems. We install and service high efficiency small ductwork systems throughout the Portland, OR area.
High Velocity Heating System – We take pride in the ability of our technicians to take care of your every need, and to do so, we offer a wide variety of systems. We offer our customers high velocity heating systems in addition to conventional systems.
Call the Portland Heating Contractors at The Clean Air Act Inc. Today
All you have to do is pick up the phone. We'll be right there to take care of your heating service needs. We are your heating contractors in Portland. Give us a call, day or night.